A contest winner has been chosen! If you received the winning email, then congratulations. If you did not win, don't fret, another contest is in the works and this time you can WEAR the prize (it's so cute I even had to get one for myself)! Stay tuned for the next contest and thank you so much for participating!
P.S. I will leave contest winners anonymous. It is up to them if they want to come forward– you know, for bragging rights.
P.P.S. I would like to thank Allure Skincare & Lash for graciously providing the prize this week (Free full size Rhonda Allison Cleanser). If you are interested in purchasing any Rhonda products (they're flippin amazing–trust me) then head on over to their website allureskincareandlash.com. For Stylish Peach fans only, they are offering 20% off AND free shipping! Yippee! Coupon code: '4YOURSKIN'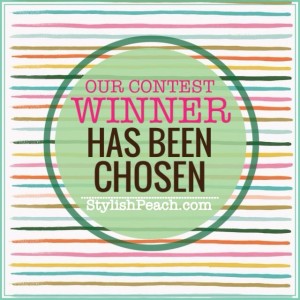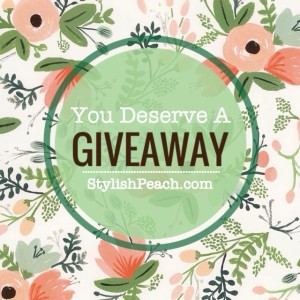 Hello beautiful! It's Giveaway time! In order to enter our contest, you'll need to subscribe to Stylish Peach. You can do so on the home page where it asks for your email to subscribe to our newsletter. Once you've subscribed, your email will automatically be entered into our drawing. Want a better chance at winning? Head on over to Stylish Peach's Instagram and tag 2 or more people on the giveaway photo. Good Luck!
This week's giveaway is sponsored by Allure Skincare & Lash. They are providing a FREE full sized Rhonda Allison cleanser (value $32+) for one lucky winner! Yippee!

Allure Skincare & Lash is also generously offering 20% OFF ANY and ALL Rhonda Allison products AND free shipping for anyone ordering from their website! Enter coupon code: "4YOURSKIN" when checking out. Offer Expires Sunday, March 15th 2015.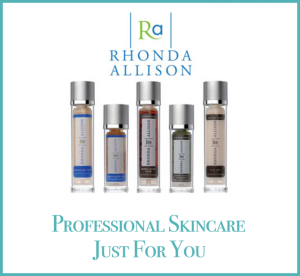 P.s. I receive NO kickbacks from Allure Skincare & Lash or Rhonda Allison for mentioning them in this post. I believe in quality products and excellent customer service, therefore I'm recommending them to you. Drawing for this week's giveaway will be on Friday, March 6th 2015. Winner will be notified via email to maintain privacy. Thanks!