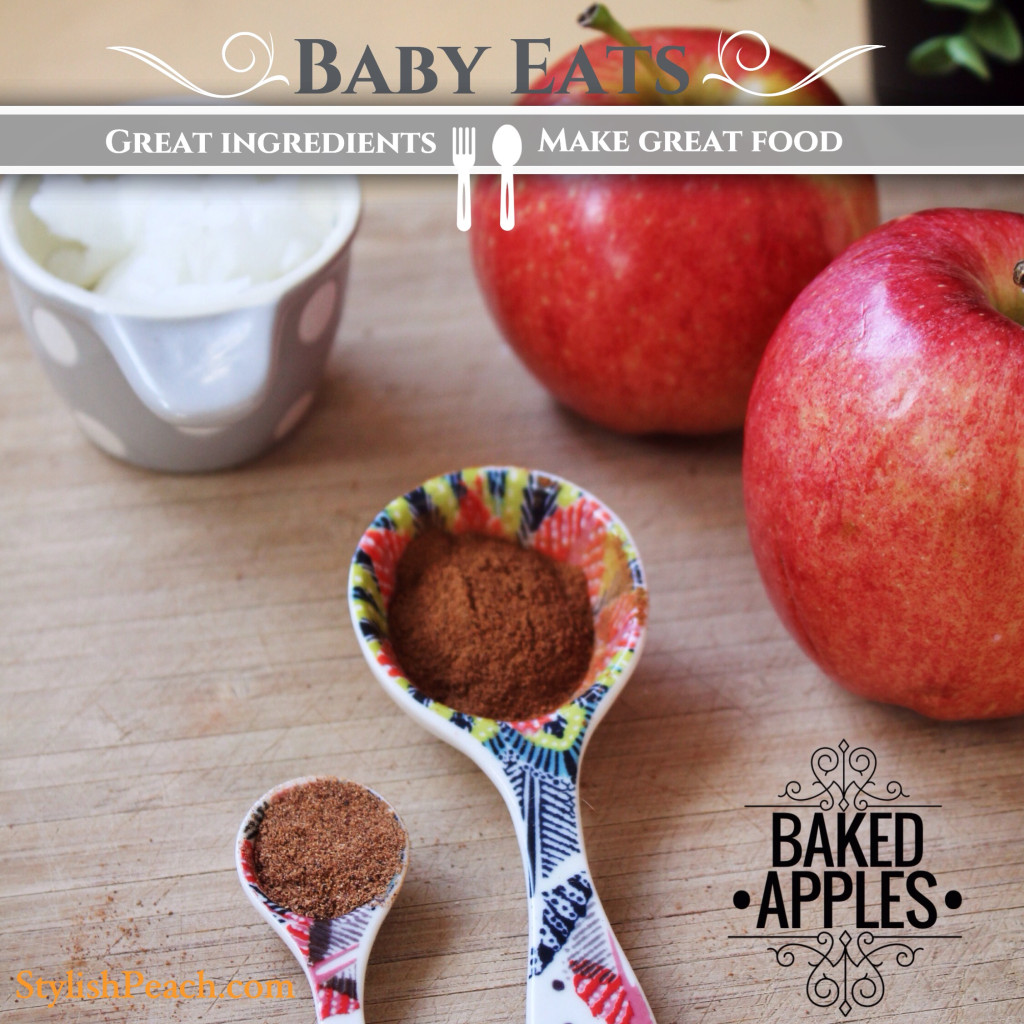 Per doctor's orders, she wants us to start trying different finger foods with our little one. Baked apples seemed like a delicious first finger food to try out. After searching, I only found baked apple recipes that included lots of brown sugar and oats. So I just threw together what I thought would be healthy and tasty.
Ingredients:
-Apples (I used 2)
-1 teaspoon Cinnamon
-1/2 teaspoon Nutmeg
-2 tablespoons Coconut oil (half melted, the other half not)
You can vary the amount of ingredients to your personal preference. If you don't like coconut oil or have an allergy, I'm sure you can use butter. Feel free to substitute other spices that you like. For this meal, I only had 2 apples which was perfect for my little guy and I to share.
Directions:
Wash, peel and slice apples. I recommend slicing and not dicing the apples if you are making for your little one. Melt half of your coconut oil and pour over apple slices in a mixing bowl. Sprinkle cinnamon and nutmeg and mix. Place apple slices into glass baking dish and put remaining coconut oil in small clumps sporadically on top.
Bake on 400 for 15 minutes. Check apples and stir around in the dish, cover with foil and bake another 5 minutes. Cool & serve.